Dean Home Team - Client Programs
We understand that each of our clients is in a different phase of life. Some clients are new empty nesters who are looking to downsize from a large family friendly house to a smaller, easy maintenance condo. Others are single men or women looking to find a perfect townhome near downtown Dallas or Plano. With great interest rates still hanging around we've found some clients jumping at the chance to invest in real estate and add to their portfolios of rental properties or flips. Young couples with growing families are looking for flexible floorplans in subdivisions zoned for top rated schools. And then there are newly engaged or married couples looking to buy their first home together. No matter WHAT stage of life you're in, the Dean Home Team has a client program that is value-packed and perfect for you.
* Newly Engaged or Newly Married Program *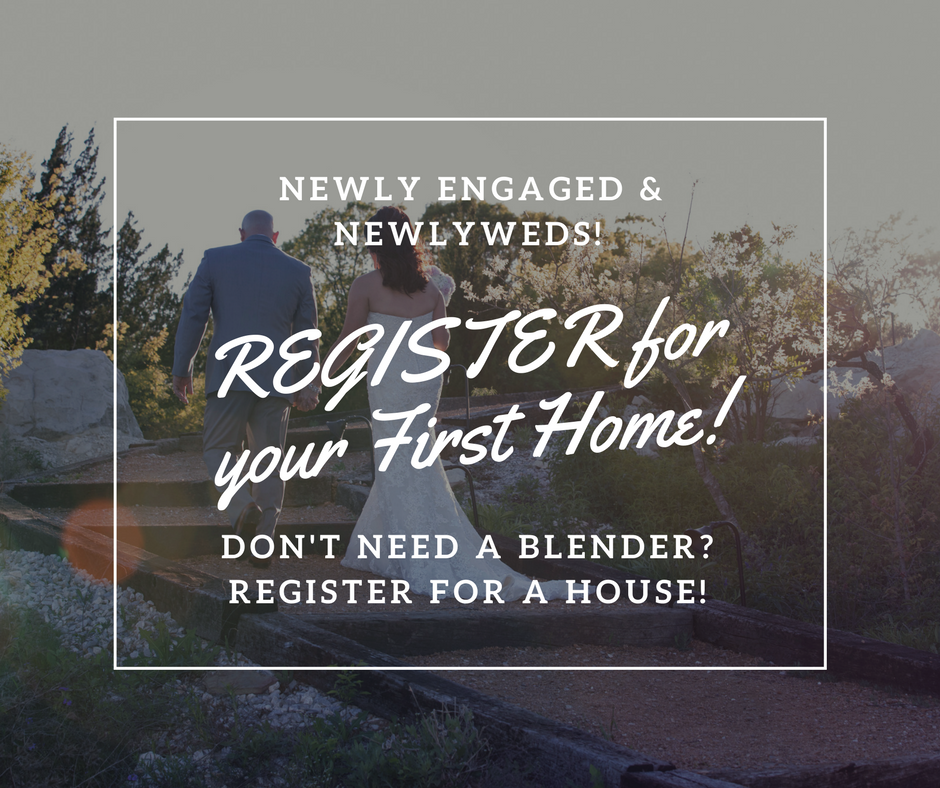 Did you know that you can register for a HOUSE? There are programs available that allow your wedding or shower guests to gift you funds that are earmarked for a down payment on your first home together. Contact us and we'll send you some resources that you can use to set up this fund along with getting plugged in with one of our preferred lenders who can help you get qualified to purchase!
Once you're ready to buy, we'll provide you and your fiance/spouse a custom home buying guide - assisting you and answering all of your questions each step of the way.
At closing, you'll receive a $250 CREDIT* as a wedding gift from the Dean Home Team (*subject to lender approval) along with a set of Tiffany champagne flutes to celebrate this big milestone in your lives. Building a NEW CONSTRUCTION home? Then we'll also help coordinate a Home Blessing Gathering! Once your home is in the Frame Stage, we'll bring along some sharpies, desserts and champagne while your friends and family write their best wishes or verses on the beams of your new home. We LOVE spoiling our newlyweds!
Finally, we'll also help you host a house warming party for 20-30 of your family and friends, so you can welcome your loved ones into your new home!
Our relationship doesn't end at the closing table...now that you're a Dean Home Team client, you're now part of our Client Care program - meaning you'll receive real estate updates on the housing market, your home values, homeowner tips & invitations to client only gatherings! Want to be a part? When you contact us, just say: WE WANT TO BE IN YOUR NEWLYWED PROGRAM!! Easier than registering at Bed, Bath & Beyond!
Home Town Hero & First Responder Program
...coming soon